Divine Beauty Bar specializes in custom Cranial "Wig" Prostheses, Permanent Makeup Services, Mastectomy Bras, Breast & Nipple Prostheses. DivineBeauty seeks to promote the emotional well-being of people and alleviate the depression, stress, anxiety, and grief resulting from Alopecia. 
We also pride ourselves in developing leaders in the beauty industry! We help our students develop a unique niche that is needed in today's society. Our students are more than stylist and are truly putting the -ology back in Cosmetology!

"You are always one decision away from a totally different life!"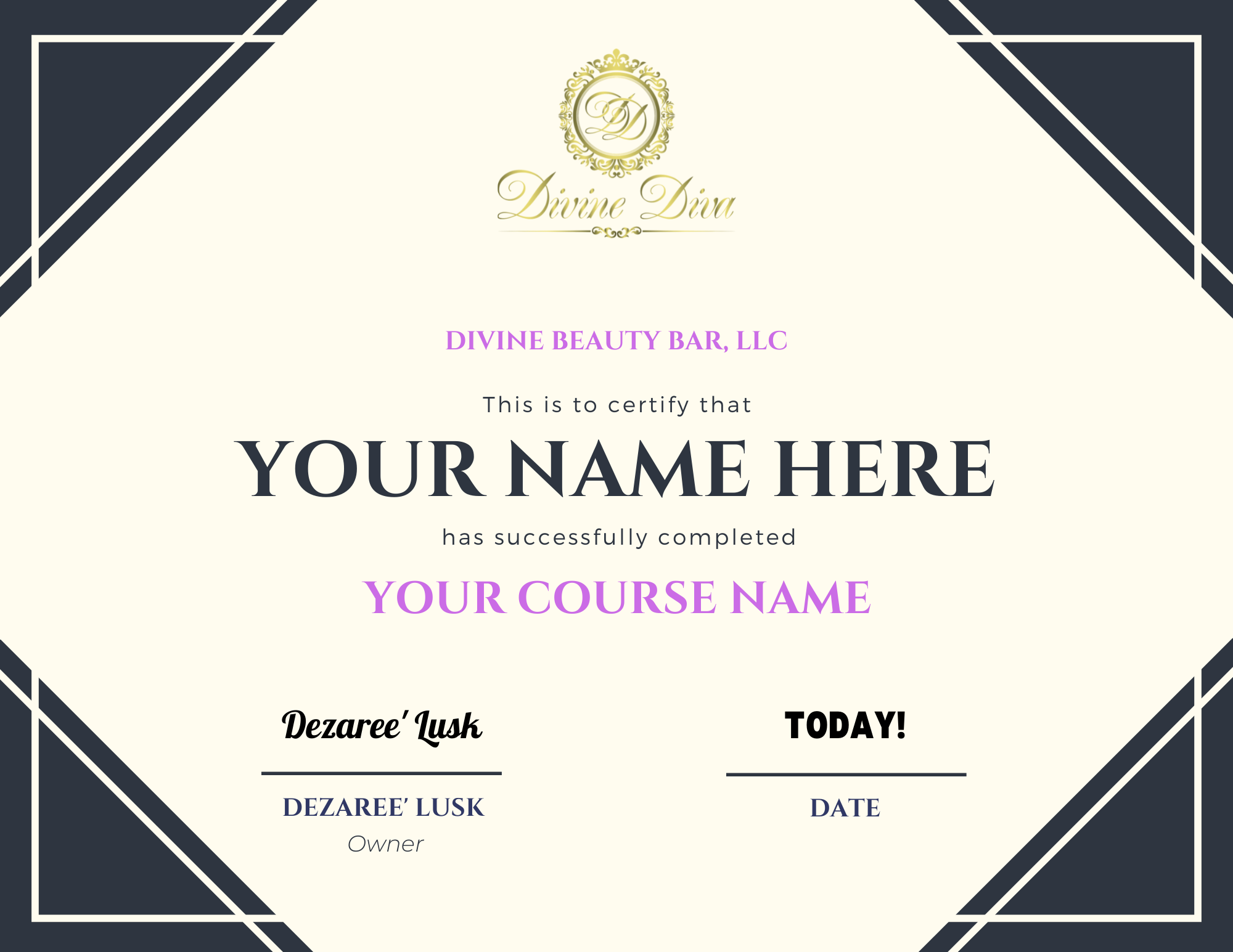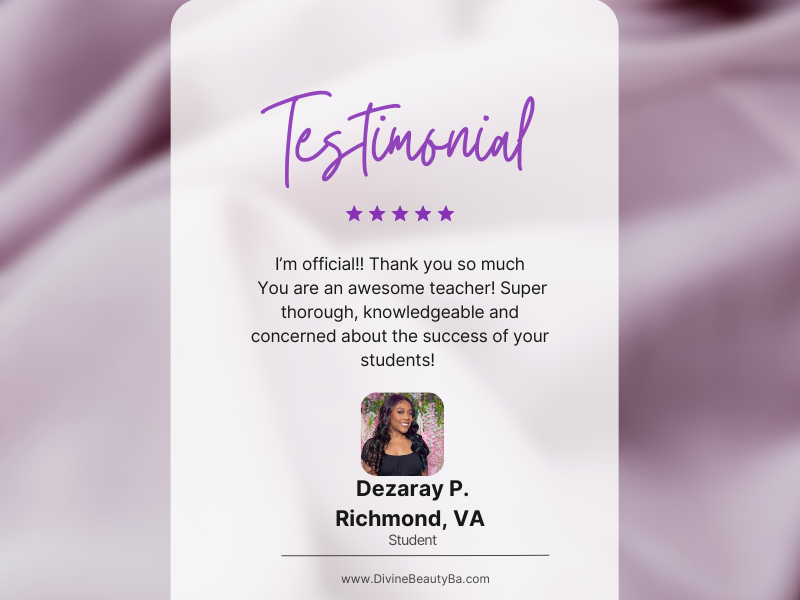 "I'm official!! Thank you so much
You are an awesome teacher! Super thorough, knowledgeable and concerned about the success of your students!"
-Dezaray P.
Richmond, VA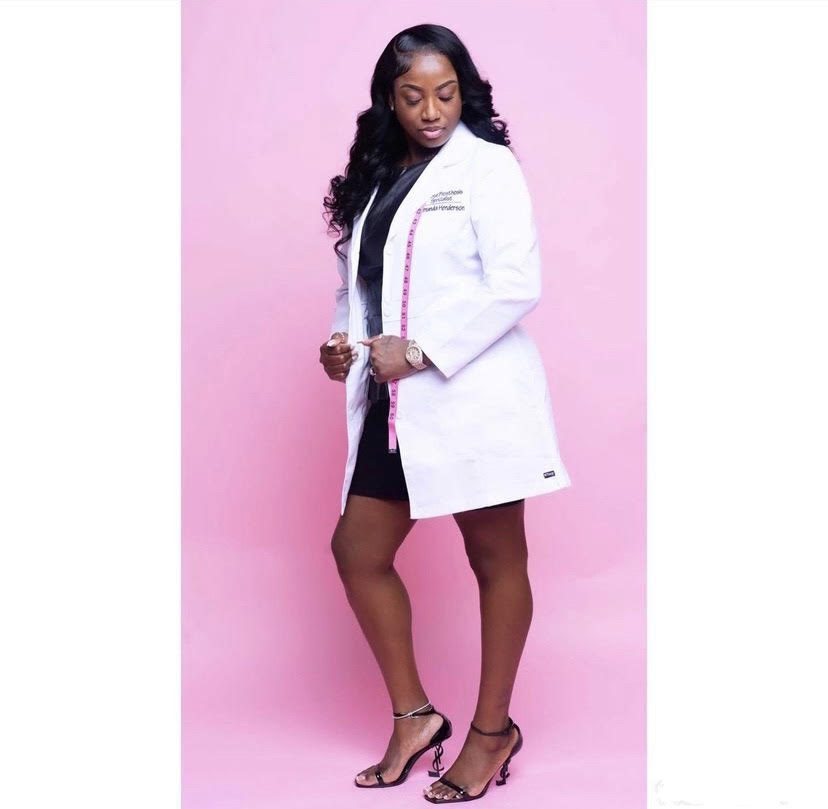 Divine Review
When the pandemic hit, business was at zero. I felt myself getting into a place where I didn't want to do hair and as much as I didn't want to do it, I found myself learning to sew wigs. It became therapeutic for me... I launched custom wigs. That start doing well, but still wasn't enough. I started researching, looking and this idea came to me, and I ran with it. Now I was a bit hesitant because it called me to be stretched... I did the training and put myself in a position to go after something I love; hair and helping people! So allow me to reintroduce myself:
Amanda H.
Licensed Cosmetologist
Certified Cranial Prosthesis Specialist
Gainesville, FL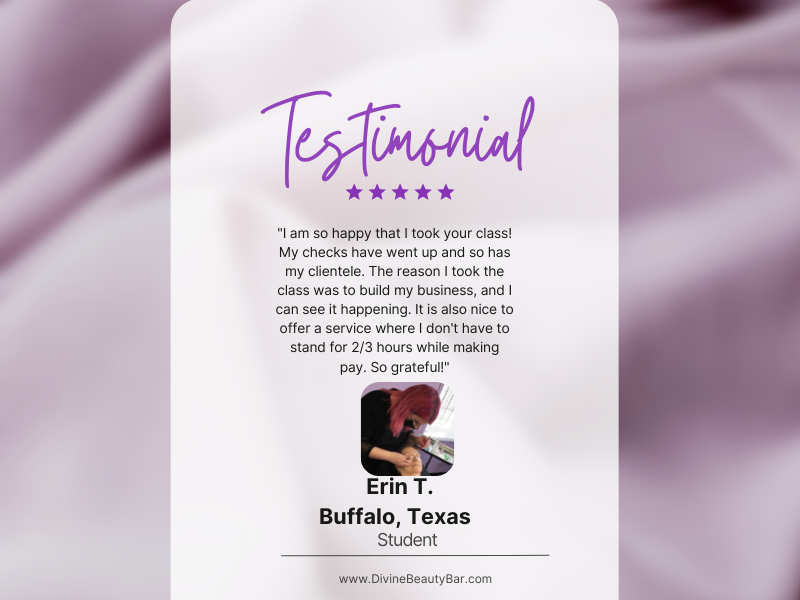 Divine Review
"I am so happy that I took your lash class! My checks have went up and so has my clientele. The reason I took the class was to build my business, and I can see it happening. It is also nice to offer a service where I don't have to stand for 2/3 hours while making pay. So grateful!"
-Erin T.
Buffalo, TX
Check your inbox to confirm your subscription
DIVINE BEAUTY BAR & HAIRLOSS INSTITUTE
ONLINE ACADEMY