"IF YOU KNOW YOUR NUMBERS, YOU CAN GROW YOUR NUMBERS!"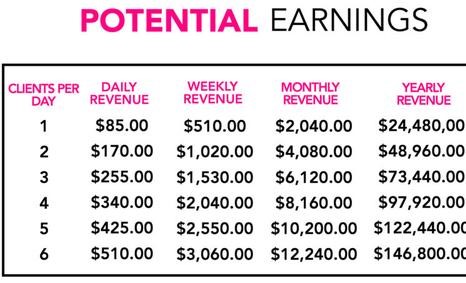 What are Eyelash Extensions?
Applying extensions to the eyelashes is a practice that enhances the length, thickness, and fullness of natural eyelashes. Divine Beauty Bar will teach you every step needed to apply lashes individually to your client's single eyelash one-by-one. Individual eyelashes mimic one's natural eyelashes and provides a long-lasting beautiful appearance. False eyelashes and eyelash extensions are not the same. Eyelash extensions have the ability to last up to 4-6 weeks with proper care.
Most importantly, we will throw in an extra training with this course for only $99! We will teach you how to lift and tint your client lashes! Continue to go above the rest by offering Lash Lift & Tint for your clients who does not want Eyelash Extension! Specialize in all things LASHES!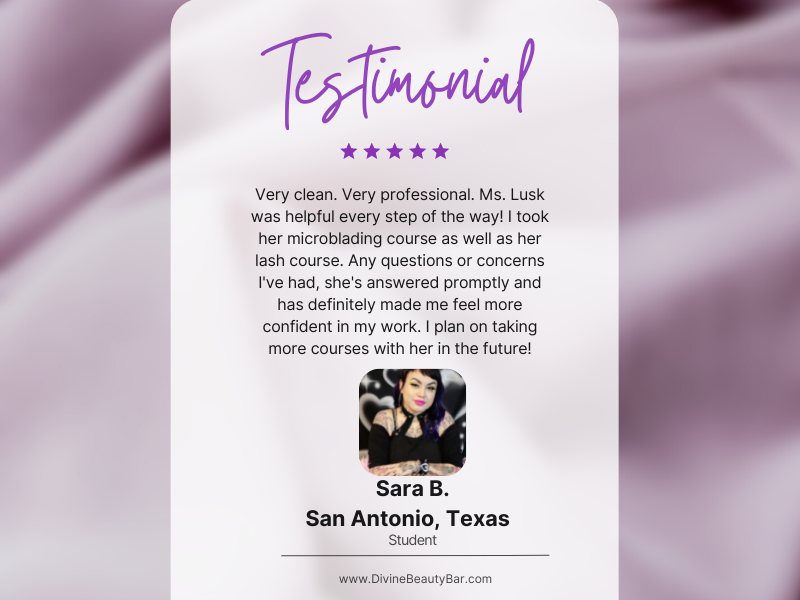 DIVINE REVIEW
"Very clean. Very professional. Ms. Lusk was helpful every step of the way! I took her microblading course as well as her lash course. Any questions or concerns I've had, she's answered promptly and has definitely made me feel more confident in my work. I plan on taking more courses with her in the future!"
-Sara B.
San Antonio, Texas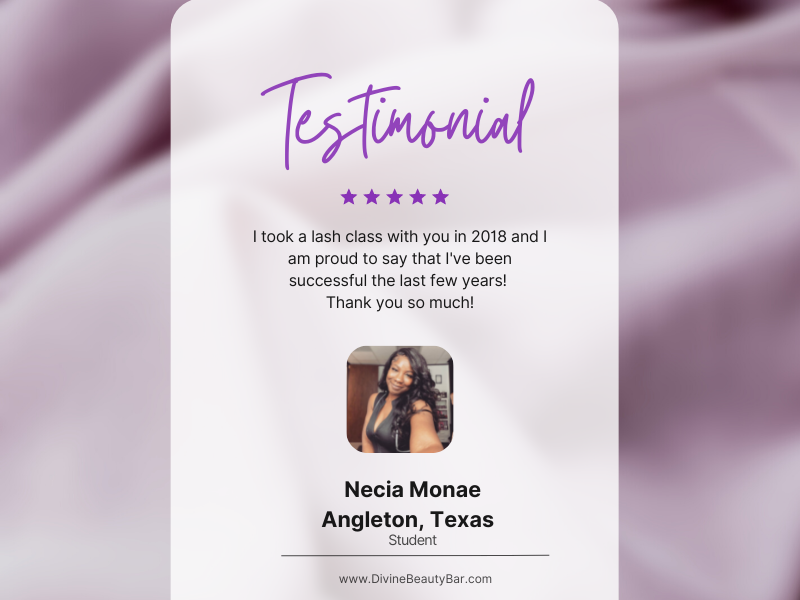 DIVINE REVIEW
"I took a lash class with you in 2018 and I am proud to say that I've been successful the last few years!
Thank you so much!"
-Necia Monae
Angleton, Texas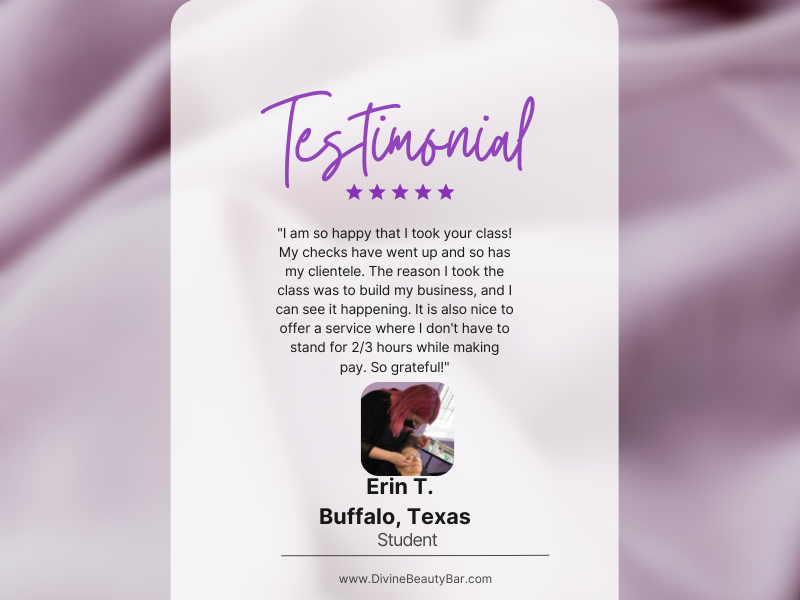 DIVINE REVIEW
"I am so happy that I took your class! My checks have went up and so has my clientele. The reason I took the class was to build my business, and I can see it happening. It is also nice to offer a service where I don't have to stand for 2/3 hours while making pay. So grateful!"
-Erin T.
Buffalo, Texas
Here's What You Will Learn:
Certificate upon completion
Manual for Classic Eyelash Extensions 
Theory
Application and Preparation
Safety and Sanitization
Client Consultation and Consent Forms
Aftercare Instructions
Please note that anyone is able to take this class for additional understanding of Classic Eyelash Extensions and Lash Lift/Tint, however Texas requires a Cosmetologist, Estethician or 320 hour Specialty Eyelash Extension license in order to perform eyelash extensions in the state of Texas. You will be provided a certificate, however you will need to obtain one of the above licenses to legally perform eyelash extensions in the state of Texas. This class does NOT provide you with the certification/licenses needed to legally work in a salon.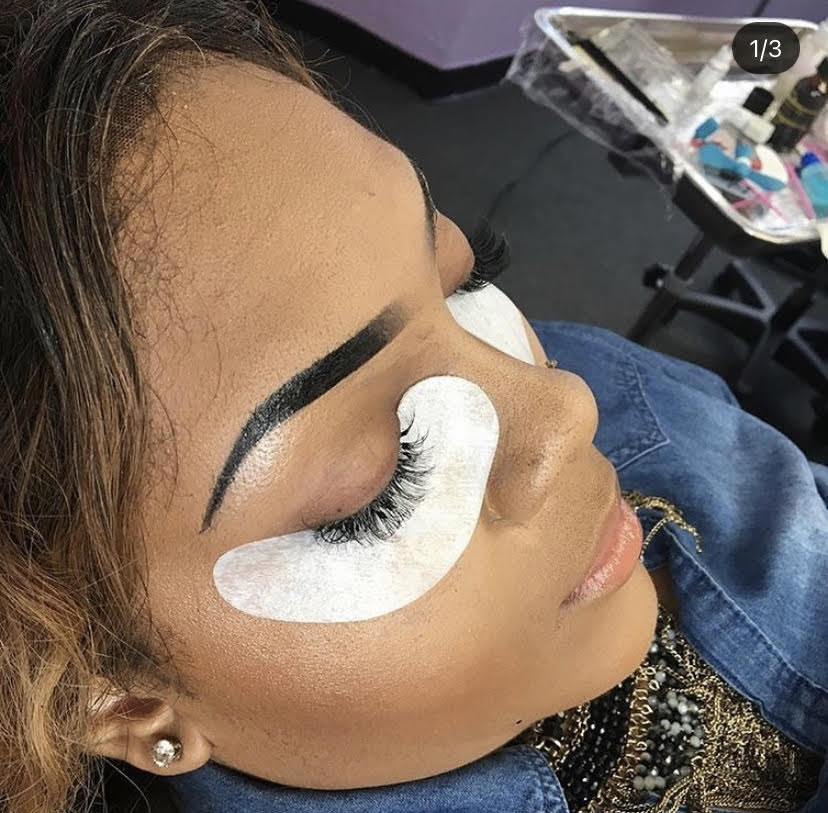 Check your inbox to confirm your subscription